Request Brochure
Please register to have our comprehensive brochure emailed to you. Program overview, admissions, scholarship, student life and more.
BACHELOR OF BUSINESS ADMINISTRATION IN ENTREPRENEURSHIP
Program Summary
Stamford's BBA Entrepreneurship program is designed to prepare and guide future entrepreneurs by providing the skills and knowledge needed to succeed in the business world. The program follows the entrepreneurial journey from inception and venture creation, to planning and analysis, to opening and managing a company.
This program is for those who want to be an entrepreneur, want to own a start-up, want to become a family business successor as well as for those who want to learn how to become an effective business owner in order to create a good basis of doing business in today's business world.
Get hands-on experience with one internship and one ventureship. For the internship, you will be doing some groundbreaking work with other innovative employees at start-up companies, which is great way to bridge the gap between what you think you need to know, and what you really need to know to succeed in small and active companies. For the ventureship, you will be involved in shaping business opportunities and will execute your own venture with help from assigned mentors.
Business incubator that designed to accelerate the growth and success of businesses by supporting the resources and services that include physical space, capital, coaching, common services, and networking connections which built-in from the beginning of the program.
Program includes: business-planning workshops, seminars, mentoring and coaching, company visits, meet-the-entrepreneur, mentor and venture pitch and conferences on social, global, and industry-specific entrepreneurship.
Key Information
| | |
| --- | --- |
| Program Start (Month) | March, July, November |
| Earliest Intake Date | November 2019 |
| Location | Rama 9 |
| Program Duration | 3.5 Years |
| Language | English, Bilingual |
6 years experience in managing International BBA Entrepreneurship programs. Holding an MBA in Management from Australia and a Ph.D. candidate in Entrepreneurship.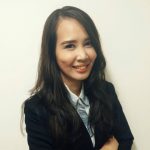 Jarupat Wongsangiam
Lecturer