Request Brochure
Please register to have our comprehensive brochure emailed to you. Program overview, admissions, scholarship, student life and more.
BACHELOR OF BUSINESS ADMINISTRATION IN AIRLINE BUSINESS MANAGEMENT
With Dual Degree Option
Stamford has a collaboration with Vaughn College, New York – a private institution devoted exclusively to the field of aviation, management, engineering and technology.
Airline Business Management graduates who meet the minimum GPA requirements can opt for the dual degree option to continue their study at Vaughn College. Students will study for an additional two semesters in New York and will receive a Bachelor of Science in Airline Management from Vaughn College.

Are you interested in the exciting world of international travel? Our Airline Business Management program covers everything from the ground to 30,000 feet.
Dynamic:
The program will fully prepare you for the three principal areas of the aviation industry: service, technology, and ground management.
Interactive:
You will meet and interact with industry experts and aviation companies, giving you a deeper insight into the actual business environment.
Job-Ready:
You will have an internship with major domestic and international level airlines with on-the-job training, and hands-on experience. You will be treated just like full-time staff, under the guidance of a professional crew. You will be prepared and ready to work in all areas of the aviation industry.
With the MOU between Stamford and the Light Aircraft Association Leisure Flying Club (LAAF), Stamford is the first university in Thailand where students can obtain their Ultra-Light Pilot License (UPL) while still studying. This has the huge advantage that if students choose to study for a commercial pilot license in the future. The UPL license is approved by the Department of Civil Aviation in Thailand and is recognized globally.
You will learn and develop skills in:
Passenger Ground Services Agent Work, (e.g ramp control/Load & Balance/Lounge Agent/Departure & Arrival gate agent/ Customer Service agent/ Catering)
In-Flight Passenger Service such as Pilot/Cabin Crew
Tickets and Reservation Systems
Technical Areas Relating to Documentation/Administration
Immigration /Custom Control
Air Traffic Control
Travel Agency Work
You will be able to:
Perform all service functions relating to passenger ground services and in-flight service
Be service minded with a high level of professionalism
Demonstrate a high capability in all aspects of airline business management (e.g. aircraft types, airline business law and basic reservation and ticketing)
Be highly proficient in using airline business management technologies
Grow your own business relating to the airline industry
Key Information
| | |
| --- | --- |
| Program Start (Month) | March , July , November |
| Earliest Intake Date | November 2019 |
| Location | Rama 9 |
| Program Duration | 3.5 Years |
| Language | English, Bilingual |
Over 10 years of experience in Airline Business Management with leading world-class airline Master's degree in Organization Management and Mamagerial Communication from USA. Member of IATA and ICAO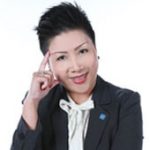 Rungkaew Katekaew
Head of Airline Business Management Program