Request Brochure
Please register to have our comprehensive brochure emailed to you. Program overview, admissions, scholarship, student life and more.
BACHELOR OF COMMUNICATION ARTS IN ADVERTISING AND PUBLIC RELATIONS
With Dual Degree Option
Stamford has a collaboration with Richmond, The American International University in London, UK  – a  dually- accredited (UK & US) university for its undergraduate and Master's degrees.

Students who complete the requirements for Bachelor of Communication Arts in Advertising and Public Relations at Stamford can apply to enjoy a facilitated admission into the Bachelor of Arts in Communications program (Advertising and Public Relations) at Richmond. Students will receive two degrees on graduation. At Richmond, a student will qualify with an American degree that are recognized and respected by employers and graduate schools worldwide.
BCA – Advertising and Public Relations
BA Communications – Advertising and Public Relations
The curriculum of Advertising and Public Relations program at Stamford is designed to offer a complete rounded education that fosters creativity, skills in writing, and public speaking. You will learn the principles and creative strategies behind developing effective campaigns, whether it may be for a new product or a corporation. After completing the program, you will graduate with a portfolio showcasing your professional skills, experience, and confidence.
Our vibrant curriculum is designed and taught by professionals who have a strong background in the media industry – both in Thailand and abroad. Our alumni have gone on to have highly successful careers across a broad spectrum of the media profession.
Tailor your courses and academic experience to match your interest and talents:
Creative Visual Expression – for students who want to pursue a career in advertising.
Strategic Communication – ideal for strategists: the planners, the talkers.
At Stamford, you will learn, work and collaborate with leading professionals in the field of advertising and public relations, providing you with the resources to stay ahead in your future career.
Stamford International University signed a Memorandum of Understanding (MOU) with Index Creative Village in 2017. In order to provide new educational resources, workshops, internships, special events, seminars, CSR events, and research and development ideas.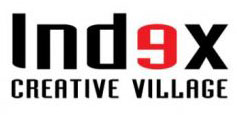 To personally experience and see what we do, come and visit "The Spot" at thespot.stamford.edu
You will learn and develop an expertise in:
Public Speaking
Writing
Planning Events
Creating – Managing
Editing
Producing
Promoting
Persuading
Developing Campaigns
You can master creating:
Advertising Campaigns
Press Releases
TV and Print Commercials
Speeches – Social Media
Media Plans
Publicity Campaigns
Product Packaging
Special Events
Key Information
| | |
| --- | --- |
| Program Start (Month) | March, July, November |
| Earliest Intake Date | November 2019 |
| Location | Hua Hin and Rama 9 (Dual Campus) |
| Program Duration | 3.5 Years |
| Language | Bilingual |
Numerous years of experience as a Senior Analytic Specialist at a global strategic communication and research firm based in California, USA. Ph.D. in Mass Communications from Pennsylvania State University and M.A. from Pepperdine Univeristy.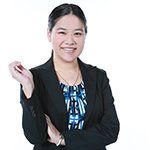 Woraporn Chanthapan
Associate Dean of Communication Arts Programs