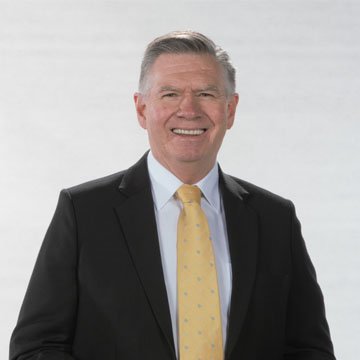 Dr. Andrew Scown
President
Australia
Dr. Scown holds various undergraduate degrees in education and theology, a Master of Business (MBA) and a Doctor of Philosophy. Prior to joining Stamford, Dr. Scown held senior academic leadership roles at the Royal Melbourne Institute of Technology (RMIT).
Dr. Scown's distinguished career in the education sector encompasses both school and higher education leadership and management over 4 decades with a particular focus on International Education.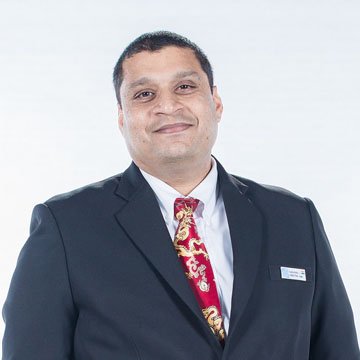 Colin Arun Pinto
Acting Dean, Faculty of Business & Technology
India
Colin Pinto has extensive work experience in education and hospitality, with over 14 years in India, Nigeria, United Arab Emirates, Australia, and China. He has a Master's Degree in Adult Education from the University of Wollongong, Australia.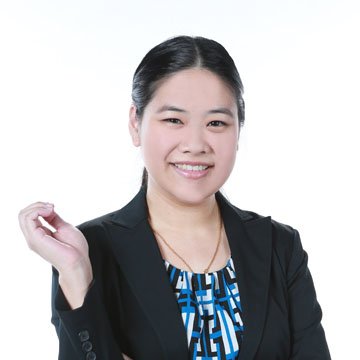 Dr. Worapron Chanthapan
Dean Of Communication Arts & Design
USA
M.A. from Pepperdine University, California, USA, and Ph.D. in Communications from Pennsylvania State University, USA. Senior Analytic Specialist in US, worked with CNN, UN and USAID. Worapron has researched, taught, and published work in the USA and Asia.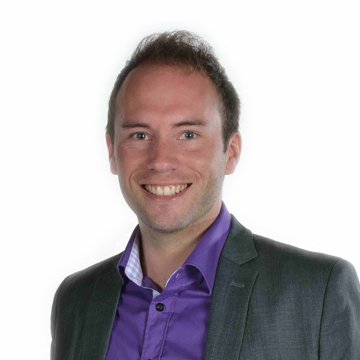 Carl R. Lindwall
Assistant Dean, Head of Management Programs
Sweden
A proven track record as an international manager in Europe and Asia, having held leadership positions in telecommunications, finance, and management consulting business in Sweden, China, and Japan. Holding a M.Sc. degree in Engineering Management and conducting doctoral research in International Marketing.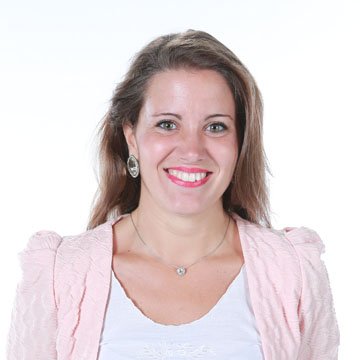 Dr. Diana Martinez
Director of IBM Program
Spain
Master's Degree in Intercultural Communication from the UK, and a PhD in Education from the USA. Dr. Diana Martinez has worked and taught around the world having lived in seven countries.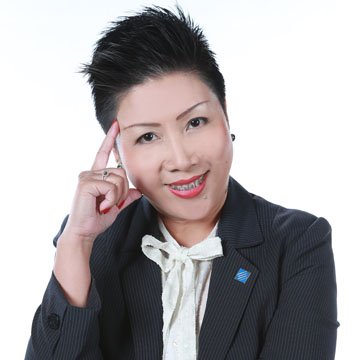 Rungkaew Katekaew
Director of Airline Business Management Program
Thailand
Over 10 years of experience in Airline Business Management with leading world-class airline. Holding a Master's degree in Organization Management and Managerial Communication from USA. Member of IATA and ICAO.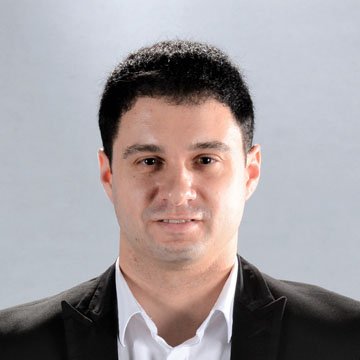 Kristian Luciani
Assistant Dean of Accounting and Finance Program
Canada
A passionate and enthusiastic lecturer teaching both undergraduate and graduate courses for over 10 years. Holding a Bachelor's of Commerce in Finance from Canada and a Master in Business Administration from USA.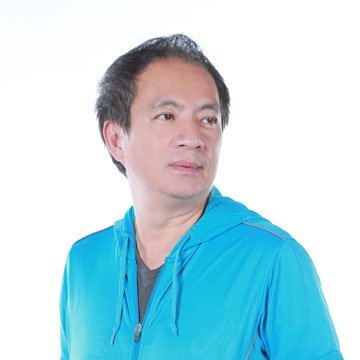 Wari Choklumlerd
Assistant Dean of Creative Media Design Program
Thailand
B.A. in Graphic Design majoring in Typography from Central St. Martins, UK, and Master in Visual Communication Design qualification from Silpakorn University. Over 20 years of media and graphic design experience which includes serving as Principle and Programme Director for Graphic Design at Raffles International College, the Managing Director of PLAY ON Magazine, Web Magazine, extensive web development and graphic design experience.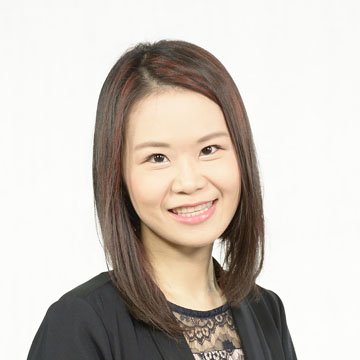 Phanrajit Havarang
Head of Logistics and Supply Chain Management
Thailand
Over 15 years of direct working experience in the field of Logistics and Supply Chain Management. Holding a M.Sc. in Global Logistics and Supply Chain Management from the UK, and BBA in International Business, Logistics, and Transport Management from Thammasat University.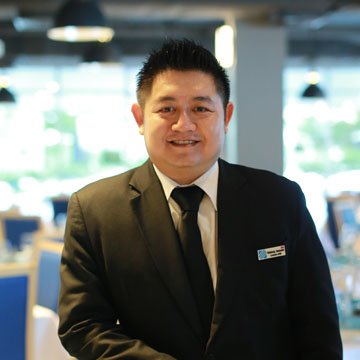 Phothiwong Suwannatat
Director of International Hotel Management
Thailand
Mr. Suwannatat has over 10 years of experience in hotel management. He has worked for leading hotel chains in Thailand and Switzerland, such as InterContinental, Centara Grand, and the Four Seasons Hotel. Food & beverage, and restaurant management are his areas of expertise.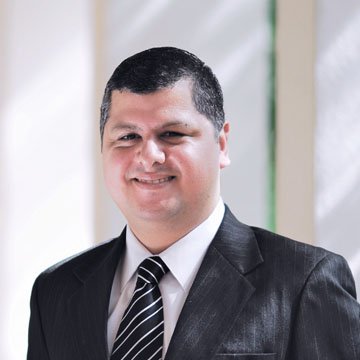 Ricardo Lucio Ortiz
Head of International Relations Program
USA
B.A. from Loyola Marymount University with a major in Political Science and a double minor in History and Asia-Pacific Studies, and M.A. in Southeast Asian Studies (specialization in International Relations). Studied under the MIR Program at the Faculty of Political Science, Thammasat University. Over 15 years working experience as a lecturer/administrator and government consulting as a researcher.in a number of private and public universities in Thailand and traveled extensively throughout ASEAN.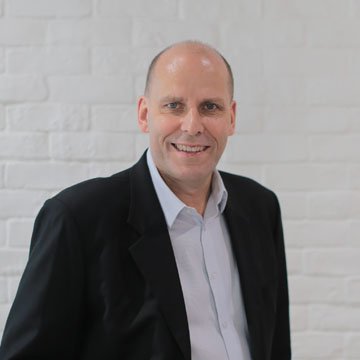 Hans Michael Guelich
Director Entrepreneurship and Industry Collaboration
Germany
Mr. Hans is an experienced entrepreneur and German engineer. 25 years of practice as business owner of an industrial production, spinning off IT industry 4.0 for automotive industry. Hans held positions as Member of Parliament and Presidium of the Chamber of Commerce.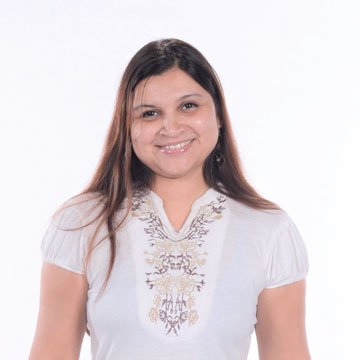 Shrimoyee Mukherjeehas
Director of Marketing Program
India
Shrimoyee Mukherjeehas a Double Master in Communications & Advertising and Business Administration and over 9 years experience in both marketing and sales. Keertiman Sharma
Head of Accounting Program
Thailand
Mr. Sharma has over 13 years of rich experience in academia and industry. He has worked at universities and educational institutions in Malaysia, India and Thailand. He completed his B.Com. (Full Time) and MBA in Finance (Full Time) from India. He holds a Post Graduate Diploma in Insurance & Risk Management and also completed Diploma in Training Skills from City & Guilds, London.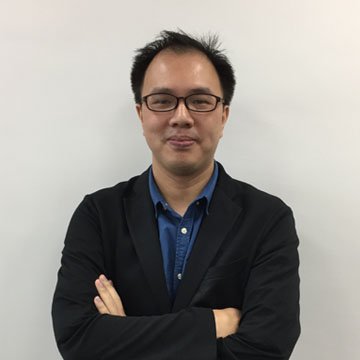 Chaklam Silpasuwanchai
Head of Information Technology
Thailand
Dr. Chaklam earned his Ph. D in Engineering from Kochi University of Technology, Japan, Master's degree in Computer Science from Asian Institute of Technology, Thailand and Bachelor in Science from Thammasat University, Thailand. He worked as a software engineer, research associate at Asian Institute of Technology and assistant professor at Kochi University of Technology, Japan.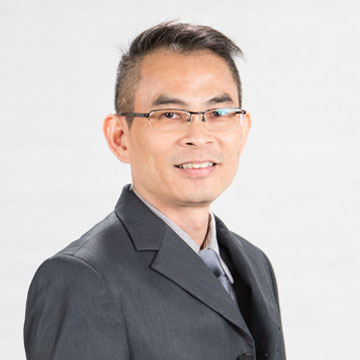 Edward Tang
Head of Entrepreneurship Program
Malaysia
Mr. Tang holds an MBA in General Management and a specialization in Human Resource Management from the UK. His entrepreneurial career path led him to become an awarded chartered marketer (UK) and a professional trained chemical engineer (USA). In his 20 years of career development, Mr. Tang has successfully ventured into various businesses in different industries and in business consultancy, still active today as a shareholder and director of these enterprises.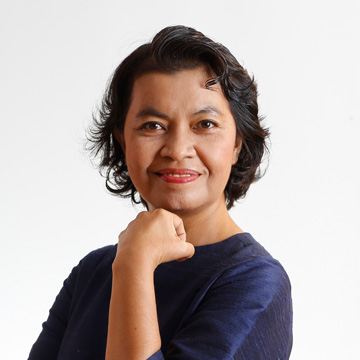 Bampen Maitreesophon
Liberal Arts Program Director
Assosiate Dean for Research & Innovation
Thailand
Dr. Bampen has been working as a writer and translator with more than 30 books. She earned a Doctorate in Educational Development from Silpakorn University and her Master's from Chulalongkorn university. She also has a certificate in Cross Culture Management from USA.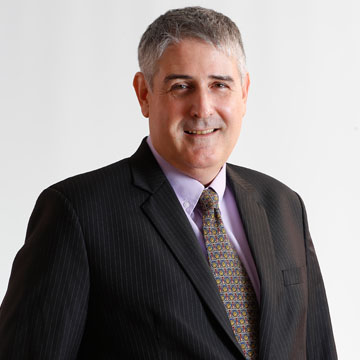 Richard Meaders
Senior Director of Academic Affairs
Richard has over 15 years of experience as an educator, entrepreneur, and marketing executive. The last 7 years were spent as an international business professor and management consultant in South Korea. He holds a Master's Degree in International Management from Thunderbird School of Global Management, and completed the course work for a PhD in Business Administration from the University of Ulsan in South Korea. He joined the Stamford International University team in 2014 and worked developing business program curriculums and getting international IACBE accreditation. He transferred to the Hua Hin campus in 2016 to lead and grow undergraduate academic programs.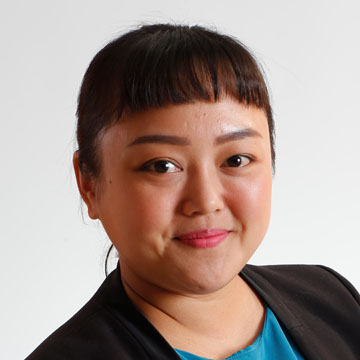 Maturos Mathurasai
Associate Director of IHM
Thailand
Over 10 years of experiences in hospitality industry of 5-star hotel chains: Ritz Carlton, Marriott, Centara, and Anantara. She has a Bachelor Degree in Hotel and Tourism Management and a Master Degree in Hospitality and Tourism Management, Southern Cross University, Australia.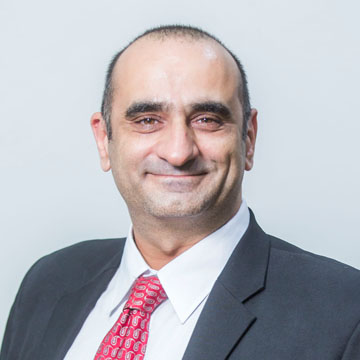 Cell Dion
Associate Director of Communication Arts and Design

Mr. Dilon has been in the field of education and the English language since 1991. He joined Stamford in 2013 teaching on the Laureate English Program and as a member of the Liberal Arts Faculty. Cell specializes in teaching English as a foreign language, history, linguistics, general education, and educational technologies. He holds a Master's Degree in English Education.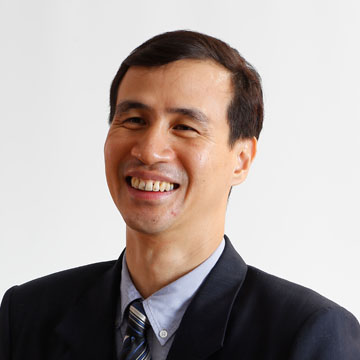 Patjai Piyachon
Head of Management Program
Thailand
Has experience in professional management for more than 10 years in finance and banking, business services, construction business and international business from companies and leading state enterprises, such as SME bank, National Car rental and Barter Card. M.A. Business Management from Australia.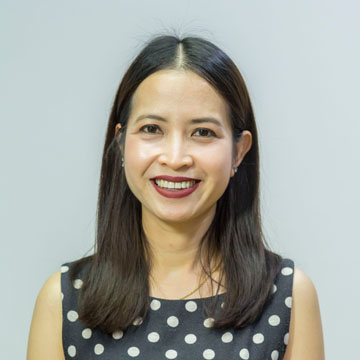 Revita Saisud
Lecturer
Thailand
Master Degree in Commerce from Australia and currently pursuing a Ph.D. in Management. She possesses more than 7 years of experiences as a university lecturer and also has working experiences both in Thailand and Australia.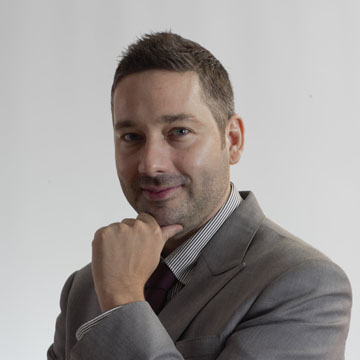 Christopher A. Hanks
Lecturer
USA
Chris earned a Master of Arts in International Environmental Policy from Middlebury Institute of International Studies at Monterey, California and BA in Business Management from Loyola University Chicago. Chris has previously worked as a Project Manager for a translation company, Logistics Coordinator and Vendor Manager at PepsiCo, and F&B Manager.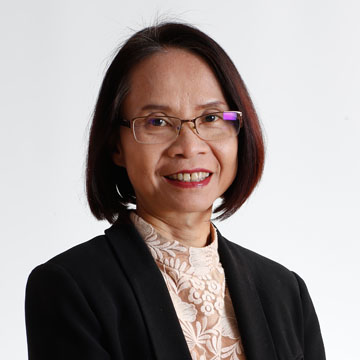 Anchalee Louang-on
Lecturer
Thailand
Former registrar at Vocational College QMR (ISO 9000-9002), has experience in quality assurance in education. M.A. in Education from Chulalongkorn University. B.A. in Education from Chandrakasem Rajabhat University and B.A. in Liberal arts from Prince of Songkla University.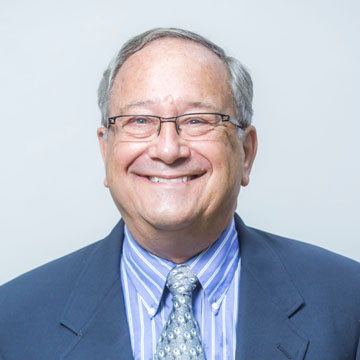 Paul L. Woelcke
Lecturer
MBA and BS Accounting from America. He has 30+ years experience in Management including; International positions in; Operations Management, Logistics, Human Resources, Accounting, Auditing, Finance and Legal. While working in industires incuding; Airlines, Hotels, Restaruants, Services, Non-profit, Education and Manufacturing , he has also held licenses in real estate and securities in America.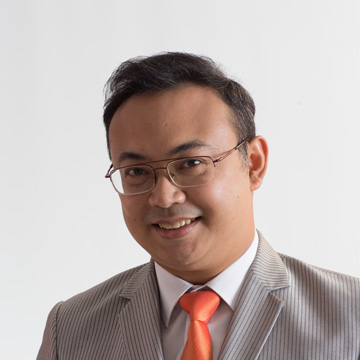 Thanasin Janthadech
Lecturer
Thailand
Experienced in many types of media channels, such as television, advertising and public relations, including expertise in public speaking. M.A. in Business Management and currently pursuing a Ph.D. from Naresuan University.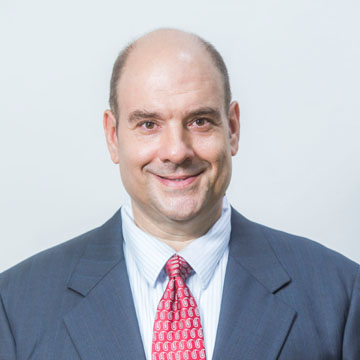 Lee E. Kornowski
Lecturer

Bachelor of Science in Japanese language (Georgetown University, USA), an International MBA (University of South Carolina, USA and the Business and Economics University of Vienna, Austria) and a Master of Arts in International Relations (Webster University, USA). With more than 20 years' industry experience working in Japan and Thailand in consulting, sales management and information technology recruitment. He teaches Strategic Management, International Marketing, Leadership and other courses in international business.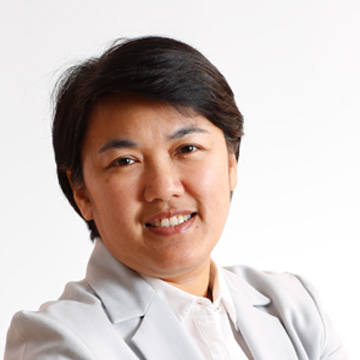 Jarujan Songsakul
Lecturer
Thailand
Over 20 years of experiences in hospitality industry included international hotel chains, unique resort, and luxury residence i.e. Dusit Thani Hotel, Conrad Hotel, Four Seasons Hotel, Let's Sea Al fresco Resort, Oriental Residence Bangkok. Additional, teaching experience as part time at I‐TIM (International Hotel & Tourism Industry Management School) and Sri‐Pratum University. She has a Bachelor of Education; Rajamangala Institute of Technology and Master of Business Administration (M.B.A.) in Hospitality and Tourism Management, Stamford International University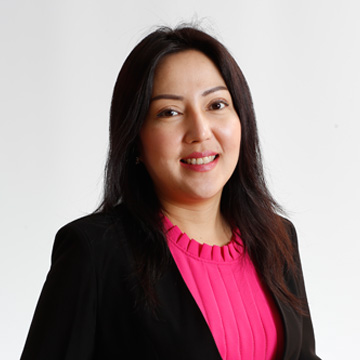 Malisa Komolthiti
Asst.Prof.Dr. (The academic title appointed in the U.S.)
Thailand
Work experience in many universities in Thailand and USA. In the U.S, taught and develop curriculum for DOD, Department of the Army. Doctorate from a leading university, Northeastern University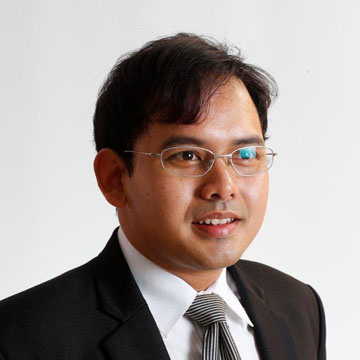 Worophong Sangpud
Lecturer
Thailand
Researcher, Project of Aging Cluster, Faculty of Political Science Chulalongkorn University. Special instructor, Course of Community Development in Thai social context at Faculty of Humanities, Phranakhon Si Ayutthaya Rajabhat University